Free Stuff
2017 The year of Revelations and Expansion Free report
Be prepared to learn something about yourself in 2017! Get ready to use the energy of 2017 to propel you forward, especially in areas you have been stuck, maybe even for many years. In this years report I cover what we can expect on a personal level, globally and financially. Also included is a great little exercise to help you achieve your best year ever!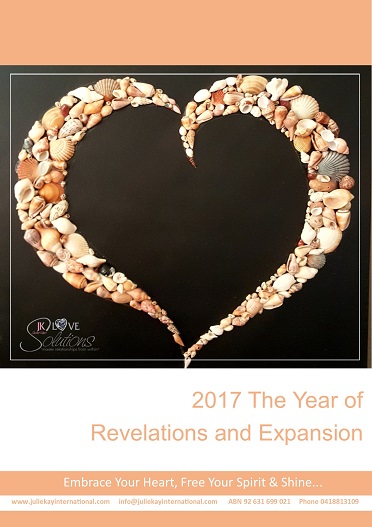 Download
2016 THE YEAR OF Culmination and Change FREE REPORT
The vibration of 2016 in numerology = 9.The 9 is a significant number because it not only signals the end of the current 9 year cycle we are in, it brings in change and growth to each and every soul's evolution. All the numbers in your own spiritual profile will be activated and challenged by this 9. The 9 has a unique way of exhibiting its power over all other numbers to ensure transformation and change, so there will be no hiding from it this year. Download the report to read more, includes a little exercise to help you prepare for your best year ever...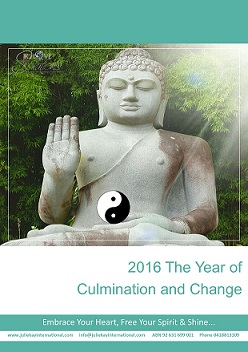 Download
2015 THE YEAR OF INFINITE POSSIBILITY FREE REPORT
The vibration of 2015 in numerology = 8. The 8 symbolises the ancient symbol of infinity symbolizing no beginning and no end. It's Infinite and it's connected. Just like you! In spiritual terms this is the symbol of alchemy, true alchemy is not about turning riches into gold but turning the ego self into the enlightened self. Download the report to read more....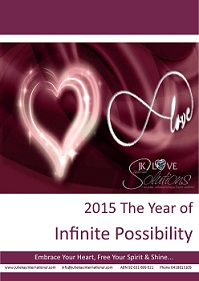 Download
SENSITIVE SOULS CAN BE CONFIDENT AND HAPPY TOO. 12 STEP PROGRAM
This is a free progressive training e-learning course to help anyone suffering from self-worth issues, low confidence, worry and fear. Whilst it was specifically targeted at teenagers and young adults it is also helping the more mature generations.
Download Session One below. To follow this programs, keep each session as your focus for a minimum of 2 weeks, longer if you wish. Any time after the 2 week period you just email info@juliekayinternational.com and request the next session. These sessions are not automatically sent out to ensure that it only goes to those who commit to the process of self-healing. Self- healing is a journey and we can often put ourselves aside, as life gets in the way. Putting yourself aside and not making you a priority is one of the reasons self-happiness will elude you. Make a commitment to yourself and follow through, and you will see change. If you do fall off the path at some stage you are always welcome to start again or to pick up the program from wherever you have left off.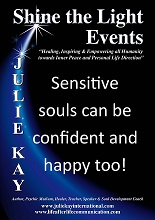 Download
THE UNIVERSAL LAWS
A set of 10 articles specific to some of the universal laws that rule us. A universal law is like gravity, it works the same for everyone, you can defy the law of gravity, such as going into space, but you can't change it. Universal Laws are principles that you can defy but you can't change. If you work with them instead of against them, then your life will be filled with more harmony and change will be easier.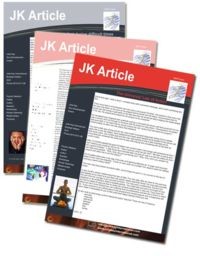 Download