The Key to discovering your inner truth
All Julie Kay Spiritual Workshops are recognised by the International Institute of Complementary Therapists and Julie Kay is an IICT preferred training provider. This is your guarantee of quality.

Be Your Best Self in 2019
Are you living your best life? Are the relationships in your life happy and connected? If not, are you ready to accept the challenge to start becoming the self-empowered super star you came here to be and live your life with more purpose and soul?
I would love to invite you to join me for the 28-day self-mastery challenge. There is a prize for one lucky participant and it's a ticket to the next upcoming Shift Sanctuary valued at 3330.00. However, everyone will still be a winner just by following the 28 challenge and becoming a self-empowered super star.
There is loads of information I will be sharing with you before and during the challenge, including access to my very popular online, Become More Internally Guided and Self-empowered Workshop, an electronic copy of my The lessons of love and life book, and every day of the 28 day challenge you will be given further inspiration and a challenge to help you learn to commit to your best life with bravery and soul.
The great news is, it's only $111.00 so you would be mad to miss it.
Click on the link below to register and I look forward to seeing you there with all my other self-empowered super stars.
The 28 Day Self Mastery Challenge is starting on 14th of January 2019. Start your 2019 in the best possible space and create the foundations for your best year ever. Register now and get started with the Become More Internally Guided and Self-Empowered Film.
Terms and Conditions for the prize. One ticket to the March Shift Sanctuary starting on March 7th, 2019. 4 nights and 3 days accommodation at the luxurious Casagrande Resort and Day Spa and 3-day Shift Sanctuary Training Workshop. Rooms are dual occupied; the ticket holder may be sharing with a same sex companion. Ticket also includes all food, resort facilities, complimentary massage in the day spa. Transfers and travel to and from the training are not included in the prize. Ticket is for advertised Shift Sanctuary and is not transferrable to others or another date or redeemable for cash or credit. Prize is open to all who register in the 28-day challenge, all names will be placed into the draw and drawn at the end of the challenge via live video link.
The Lessons of Love and Life Book
Everything you ever needed to know to be happier with yourself and your life has been right there in front of you all along. Your life and its circumstances have been trying to show you what you're missing every time your emotional buttons are pushed. If you've had enough of repeating the same old patterns time and time again, then The Lessons of Love and Life can take you on a deep inner journey through your unique spiritual profile to identify, heal, and change all that is keeping self-love and happiness from you.
The Lessons of Love and Life is the ultimate self-transformational book to assist you in knowing and changing yourself from the inside out. Self-empowerment activist and spiritual profiler Julie Kay will take you on a spiritual journey to awaken you to your soul lessons and the hidden behaviours, emotional filters, and daily patterns that have been affecting your life and relationships.
Be guided in overcoming any lack of self-love. Learn how to consciously connect to your own spirit so that you can become internally guided rather than externally motivated. Learn how to do the inner work necessary to find and execute your purpose in life.
The Lessons of Love and Life is an easy-to-understand book for beginners, yet it's full of wisdom for the more advanced souls. This is not a "think positive and you will be happy" type of book. It will deeply penetrate the surface of your being to help you reveal and eliminate all that has been negatively impacting your life.
Are you ready for the ultimate inside job?
Sign up for Julie Kay's free
Calling in Love Meditation
This guided meditation uses binaural technology & NLP processes to guide you to call in and attract what ever you would love in your life right now.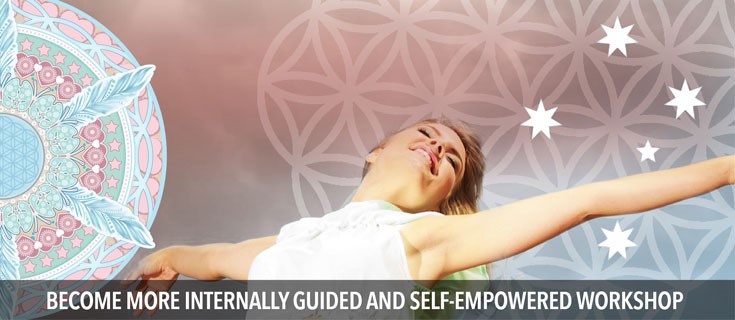 Your spirit is trying to talk to you every day and give you guidance. If you don't know how to listen and make conscious contact with these promptings, then you may be left to the mercy of an over active mind that confuses and frustrates you because it has no idea of what to do next.
Are you ready for change and to listen to what your spirit has to say? It's not as hard as you may think.
When you learn to go within, you become more internally guided, you see life from a different perspective. You learn to power your life from within and you learn to build your confidence and self-assurance from a solid foundation that is not easily rocked or affected by others.
In this workshop Julie will teach you how to listen to this inner guidance and also help you understand how you are getting in your own way.
Filmed in front of a live audience in country SA. this workshop formed part of Julie Kays 2018 National Southern Cross Tour. The film was made by request for those who missed it.
When signing up for this workshop you will receive
Access to the film which can viewed on your computer or smart phone.
An electronic copy of Julie Kays Book The lessons of Love and Life.
BUY The online program Click Here
Life after Life Communications Workbook
The spirits of loved ones who have passed try really hard to let us know they are still around, helping and guiding us. I can help you find proof that the spirits of your loved ones, still live on....and the good news…this is really simple and you don't need psychic ability to start witnessing results!
Life after Life Communication will help you discover the afterlife with…
The 7 most common and easily detected things spirits do to let you know when they are around
Where your loved one has gone and whether they are happy
How spirits can help us in our time of need from the other side
Why you don't need to fear death or things that go 'bump in the night' any longer
Easy to understand information, strategies and exercises that are simple to use to witness your loved ones communication with you and how you can learn to communicate with them. An understanding to any unexplained experiences that you may have already had and probably questioned "Was that real or just my imagination?" This newly revised edition is a comprehensive guide to the afterlife and how spirit communication is possible.
Now available as an e workbook (pdf file)
PDF WORKBOOK - Your workbook will be emailed to you within 24hrs of your order. Price $29.99.