The Key to discovering your inner truth
All Julie Kay Spiritual Workshops are recognised by the International Institute of Complementary Therapists and Julie Kay is an IICT preferred training provider. This is your guarantee of quality.

Be Your Best Self in 2019
There is nothing worse than being stuck and not knowing how to make changes or what needs to change. Even if you do know, it can then become a whole new kind of stuck because you may struggle to find the commitment and stamina that's required to keep you on path to making the changes.
What do they say? It takes 28 days to form a new habit!
The 28 Day Self-Empowerment challenge is all about giving you the information and support to help you on your journey to self-discovery and to making changes in your life to get you unstuck.
The Self-discovery element of the training will help you identify what is holding you back and will help you address what changes are required. The strategies you learn can then help you put your learning into action.
This challenge can easily fit into your daily life and if you show up the results will be rewarding.
Within 24hrs of your registration you will be given access to the Online Become More Internally Guided and Self-Empowered Film which is 2hrs in length and is great introduction to understanding yourself on the spiritual level.
You will also receive a pdf version of the Lessons of Love and Life Book. This will help you start to identify what is holding you back.
Then for the 28 days of the Self-Empowerment challenge you will have access to a private online face book group where you will get a daily video training and challenge to do. The challenges are to inspire you to show up and put your changes into action and you will be well rewarded. Everyone who shows up in a challenge will receive an extra ticket into the major prize.
This is what we cover…
Week one is learning about what holds us back
Week two is teaching you strategies for change
Week three is helping you to make a conscious connection to your spirit so you can learn to follow your intuition.
Week four is bringing it all together and putting these teachings into action.
The major prize is 12 x 1-hour phone/video mentoring sessions with me.
COST $119.00 The next 28-day Challenge is starting on 1st August 2019 register now to start with the online workshop and book.
The Lessons of Love and Life Book
Everything you ever needed to know to be happier with yourself and your life has been right there in front of you all along. Your life and its circumstances have been trying to show you what you're missing every time your emotional buttons are pushed. If you've had enough of repeating the same old patterns time and time again, then The Lessons of Love and Life can take you on a deep inner journey through your unique spiritual profile to identify, heal, and change all that is keeping self-love and happiness from you.
The Lessons of Love and Life is the ultimate self-transformational book to assist you in knowing and changing yourself from the inside out. Self-empowerment activist and spiritual profiler Julie Kay will take you on a spiritual journey to awaken you to your soul lessons and the hidden behaviours, emotional filters, and daily patterns that have been affecting your life and relationships.
Be guided in overcoming any lack of self-love. Learn how to consciously connect to your own spirit so that you can become internally guided rather than externally motivated. Learn how to do the inner work necessary to find and execute your purpose in life.
The Lessons of Love and Life is an easy-to-understand book for beginners, yet it's full of wisdom for the more advanced souls. This is not a "think positive and you will be happy" type of book. It will deeply penetrate the surface of your being to help you reveal and eliminate all that has been negatively impacting your life.
Are you ready for the ultimate inside job?
Sign up for Julie Kay's free
Calling in Love Meditation
This guided meditation uses binaural technology & NLP processes to guide you to call in and attract what ever you would love in your life right now.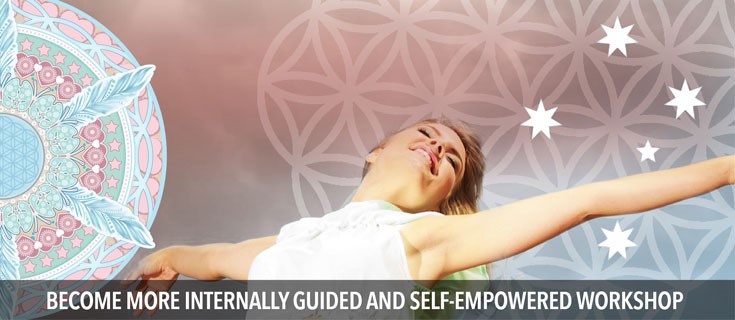 Your spirit is trying to talk to you every day and give you guidance. If you don't know how to listen and make conscious contact with these promptings, then you may be left to the mercy of an over active mind that confuses and frustrates you because it has no idea of what to do next.
Are you ready for change and to listen to what your spirit has to say? It's not as hard as you may think.
When you learn to go within, you become more internally guided, you see life from a different perspective. You learn to power your life from within and you learn to build your confidence and self-assurance from a solid foundation that is not easily rocked or affected by others.
In this workshop Julie will teach you how to listen to this inner guidance and also help you understand how you are getting in your own way.
Filmed in front of a live audience in country SA. this workshop formed part of Julie Kays 2018 National Southern Cross Tour. The film was made by request for those who missed it.
When signing up for this workshop you will receive
Access to the film which can viewed on your computer or smart phone.
An electronic copy of Julie Kays Book The lessons of Love and Life.
BUY The online program Click Here
Life after Life Communications Workbook
The spirits of loved ones who have passed try really hard to let us know they are still around, helping and guiding us. I can help you find proof that the spirits of your loved ones, still live on....and the good news…this is really simple and you don't need psychic ability to start witnessing results!
Life after Life Communication will help you discover the afterlife with…
The 7 most common and easily detected things spirits do to let you know when they are around
Where your loved one has gone and whether they are happy
How spirits can help us in our time of need from the other side
Why you don't need to fear death or things that go 'bump in the night' any longer
Easy to understand information, strategies and exercises that are simple to use to witness your loved ones communication with you and how you can learn to communicate with them. An understanding to any unexplained experiences that you may have already had and probably questioned "Was that real or just my imagination?" This newly revised edition is a comprehensive guide to the afterlife and how spirit communication is possible.
Now available as an e workbook (pdf file)
PDF WORKBOOK - Your workbook will be emailed to you within 24hrs of your order. Price $29.99.