The Love Life 3 Day Program has evolved...
The Shift Sanctuary is a 3 day live in, intensive program where you are guided to strip yourself bare of all that is holding you back and then re-emerge feeling alive and with an empowered view of your-self and your life.
The key to your own happiness has been right there in front of you all along.
Your life and its circumstances have been trying to show you what you're not getting, and for some it may have been doing this very emotionally and painfully for a long time. If you've had enough of repeating the same old patterns time and time again and not knowing why or how to change them, then maybe it's time to delve a little deeper and make your shift.
Through over two decades of helping people with spiritual profiling, Julie Kay knows in order to move forward in life we need to understand what is holding us stuck. It's not quite as simple as just thinking positive for the many who struggle with the underlying patterns and behaviours that keep sabotaging their results. The Shift Sanctuary is here to help bring light to these underlying sabotaging patterns and life's lessons through self-understanding and accountability from this much deeper inner level.
Once you understand yourself from this much deeper level and make conscious contact with what your life has been trying to show you through these teachings, you will finally discover what has been holding you stuck for all these years and finally change it.
The Shift Sanctuary is the ultimate 3-day self-transformational training that will teach you how to know and change yourself from the inside out. Metaphysical Expert and Spiritual Profiler Julie Kay will take you on a spiritual journey to help you delve into the deepest part of your being and uncover things that you may never have even noticed before. You will be guided through a unique soul lesson profiling system that will help you learn about your own emotional patterns and behaviour and how they are affecting and creating the very circumstances you are trying to rid your life of.
This training is only for you if you are ready to laugh, cry and face yourself head on. If you are prepared to look at yourself and your life from a much deeper perspective and you're ready to own and change the part you play in creating your own happiness. This is for you if you are ready to be free to be who you came here to be, and you're ready to join the consciously connected movement of other enlightened souls who are empowering themselves through living life from the inside out.
If you are The Shift Sanctuary is the ultimate inside job to help you do it.
This training is not just about us giving you information, you will apply this information during the training and iintegrate it into your life immediately, you will shift during these three days so that you can leave this training in the light of your true essence and on a new path towards living and creating your dreams, and what better way than to launch the new you than at a beautiful nature inspired location on the beach.
For details and pricing...
Upcoming Shift Sanctuary's and retreats
The Shift Sanctuary 3 Day Live-in Intensive - Whitsundays
Date: Check in 28th May to check out 1st June
DUE TO COVID 19 THIS EVENT IS POSTPONED
DATES FOR 2020 WILL BE RESCHEDULED ASAP
Download Information Package Here
Terms and conditions do apply so please refer to the Terms and conditions in the current information package for full details.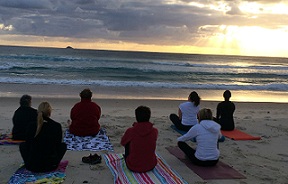 If you have never come across me before, I completely understand that you may be wary and that's why I offer a 100% money back guarantee for the training, it is my full intention that you and all of my clients find the answers you are looking for and my work is helping those in need. If you go through the program and you are not happy with the teachings then I will refund your training money in full. So you have nothing to lose only happiness to gain.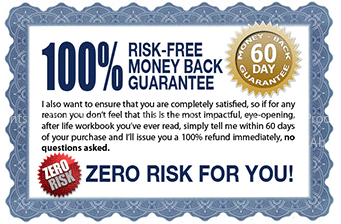 Shift Sanctuary Reviews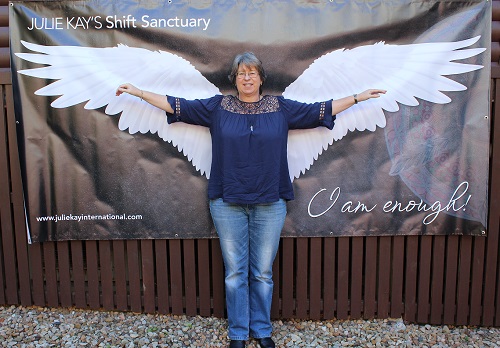 Thank you, joining you for the Shift Sanctuary has helped me to see why I have been sitting in the same place for so long now, how my Soul Lesson has affected my life and how to Stop reacting to others who push my buttons.
You have shown me the skills I need to move my life forward, to face my fears and be really honest with myself, leaving behind my guilt and old habits which have made life so hard at times.
To focus on yourself, to love yourself, is something most women don't do, but something we must do to be more positive, rewarding and caring as this helps us all be truely happy, something we all want, which you totally get Julie, and the gentle way you help us go about this is truly inspiring, a beautiful retreat, such a safe and calm environment that allows us to stop, relax and recharge while on this wonderful journey of self. Vicki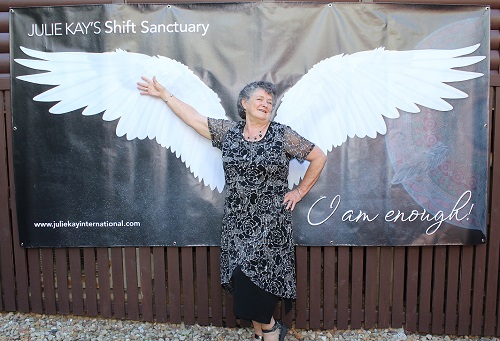 This is from a song by Susan Boyle........"we're two lost souls swimming in a fish bowl, covering the same old ground year after year". If that is how you feel, the Shift Sanctuary will
give the skills and the strategies to make a difference to how you live the rest of your life. It can be confronting and challenging, but if you want a sense of balance, peace and renewed
purpose, then attend this amazing workshop.........it will give you wings to fly. Carole.
What one group of ladies had to say, months after their 3 Day Love Life retreat
Personally, I wanted to make sure that these teachings delivered so I checked in with one group of ladies 2 ½ months after the retreat and asked them how they were doing and what had changed for them since the retreat, 100% responded with feedback and this is what they had to say….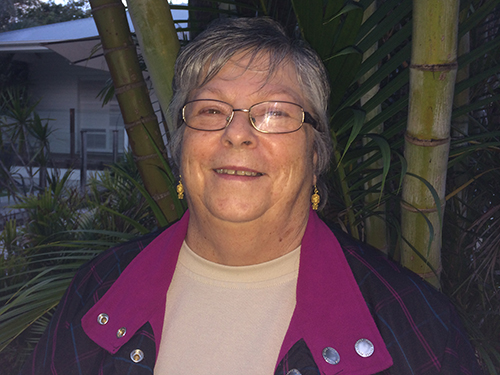 "The Love Life retreat has turned my life around. I have gone from negative to positive, from being overwhelmed to being in control, from feeling numb to feeling everything, from isolation to being in the mainstream. I have a better relationship with my children, and energy to spare. Thank you Julie Kay" - Val NSW
---
---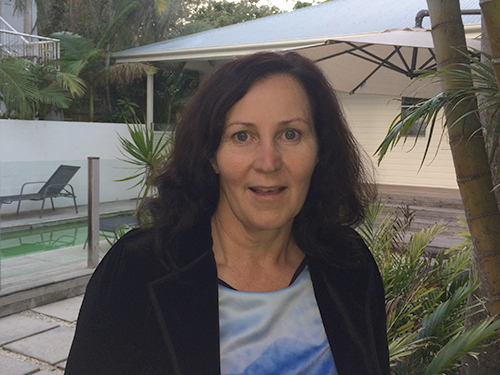 Hello Jules, Thank you for you for sharing your gift with me. The retreat was amazing. You gave me the tools to respond and not react to life's challenges. I now feel comfortable accepting me for me and am working towards loving me (and not feeling guilty). I would recommend this retreat to anyone who is asking questions about what do I want from life, or how do I become the best person I can be?" - Margo NSW
---
"For me personally this knowledge has been nothing short of life changing. To know and understand why people are motivated to do the things they do and attract the situations they do has completely changed the way I look at myself, others and the dynamics within relationships. The 'soul lesson' teachings have proven to be a powerful tool and have been responsible for enriching each and every one of my relationships as well as helping me to understand the reasoning behind both my actions and reactions. The mentoring sessions post retreat have also been invaluable as they offer the opportunity to reinforce what was learnt and ensure long term success. A truly life-changing retreat that I am extremely grateful to have had the opportunity to take part in!" - Taryn Berkley Townsville QLD
---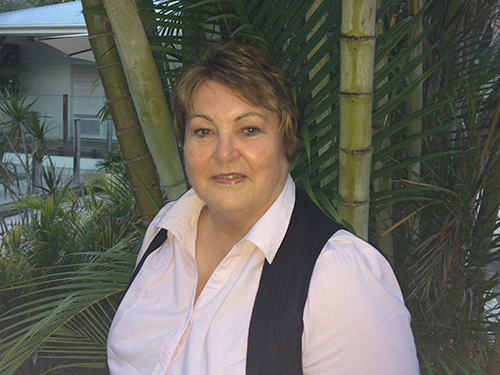 "Since the 3 day retreat, I am now so much more inspired, it's like life has just begun, I have a much greater understanding of my soul's life purpose and lessons and the law of attraction which has proved that I am certainly in control of designing my own destiny. The mentoring and support after the retreat has also been so helpful, in ensuring that I don't go back into my old life's patterns. After attending the 3 day retreat, everyone said how good I looked, and I certainly still feel good. Julie Kay is a great teacher, I am so thankful that I had the opportunity to attend the 3 day retreat for my own personal development. I highly recommend this retreat to anyone wanting a more fulfilled & inspired life. " - Donna NSW
---
"Since the retreat I have managed to face an internal challenge that was really affecting my life. I would never have even known where to begin if I hadn't been to the 3 day program. I am back on track thanks to the training and life is a lot more positive. I am just loving the meditations and I have already achieved my major goal set at the retreat. Thank you Julie this program really has helped me change my life." - Lisa Mt Gambier SA
---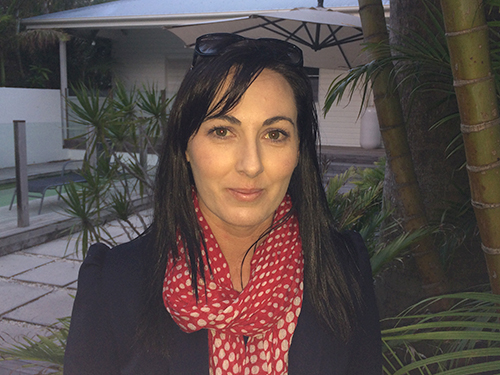 "Prior to attending the love life retreat I felt consumed by life's challenges, I felt lost and defeated and couldn't understand why. Once enlightened with the knowledge of my soul lessons I have been able to put things back into perspective. These wonderful tools have helped me take control of my life again. I am every so grateful Julie, thank you… " - Kasey NSW
Terms and conditions & Details
Full Terms and Conditions can be viewed in the Packages. Julie Kay aims to give every participant the attention they deserve in order to deliver the promise as stated in the marketing and therefore the retreat numbers are kept low. Deposits are non-refundable but may be transferred in the event of sincere unforeseen circumstances. 100 % Guarantee is for training component only. Transfers from the Prosepine Airport on the start and finish day of the Shift Sanctuary are included in the package price. Prices do not include any other travel to and from the Shift Sanctuary. Onsite parking is available.
You do not have to bring anything with you for the seminar, workbook and pens are supplied.
Payment plans are available on request with full deposit required.
For further information Phone 0418813109 or Contact Us by email CLICK HERE
Give yourself the gift of happiness because you truly deserve it!