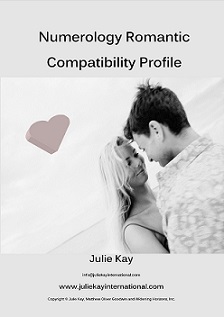 Numerology Romantic Compatibility Profile
Developed exclusively for couples. Trying to discover if your lover really is the one for you or looking for ways to ways to improve your relationship?
45.00 AUD
Add to Cart
By comparing numerology details of both you and your partner this report looks at the different personality traits and how compatible these traits are. 14-18 page PDF version e-report Full of practical suggestions to help understand each other's sexual needs and desires and how to communicate better to build a stronger and more meaningful relationship. You will be sent an email to request your name and date of birth details needed for the report which will then be emailed within 24hrs of receiving your details.