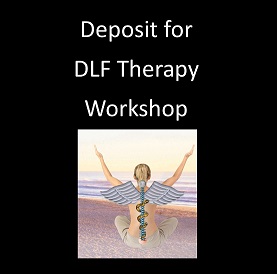 DLF Therapy Deposit Workshop
This payment is a deposit for the DLF Therapy Workshop. The deposit is for both the certificate and non certificate course.
50.00 AUD
Add to Cart
DLF Therapy is an intuitive energetic healing modality fully recognised with the International Institute of Complementary Therapists. Therapists channel energetic healing directly from the divine life force (DLF) along with the powerful kundalini energy of mother earth to help facilitate energetic balance and healing. Therapist follow the main energy centers of the body and their own intuition to guide them to any areas that require healing.