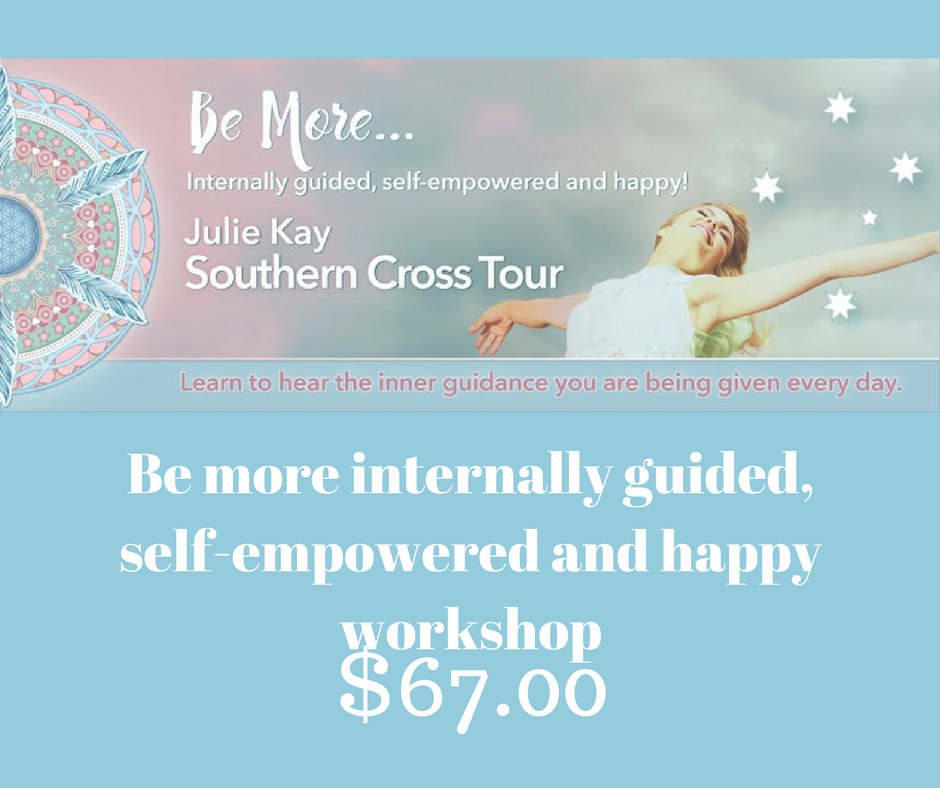 Be More Internally Guided, Self-Empowered & Happy Workshop
Southern Cross Tour - This workshop is being held nationally.
$67.00
Add to Cart
Come along and be soulfully inspired by the Be More Internally Guided, Self-Empowered and Happy Presentation. This wisdom is taken from Self-Empowerment Activist and Spiritual Profiler Julie Kays latest book, The Lessons of Love and Life. A book designed to help you identify and listen to your own inner spirit and guidance.
When you do the inner work, you become more internally guided and naturally intuitive, you see life from a different perspective and you're no longer reliant on external validation, motivation or the approval and acceptance of others. You power your life from within and you learn to build your confidence and self-assurance from a solid foundation that is no longer easily rocked or affected by others.
Covered in the workshop
Learn about how our spirit communicates with us and what block this communication.
Learn an easy but effective way to change old habits and belief systems
Discover how your emotional filter can actually create what you are trying to protect yourself from or don't want in your life.
Receive a copy of The Lessons of Love and life so you can easily identify your unique emotional and spiritual blue print and profile.
Every ticket holder will receive a complimentary copy of the book The Lessons of Love and life – Awakening to self-love and happiness. Published by Balboa Press a division of Hay House.