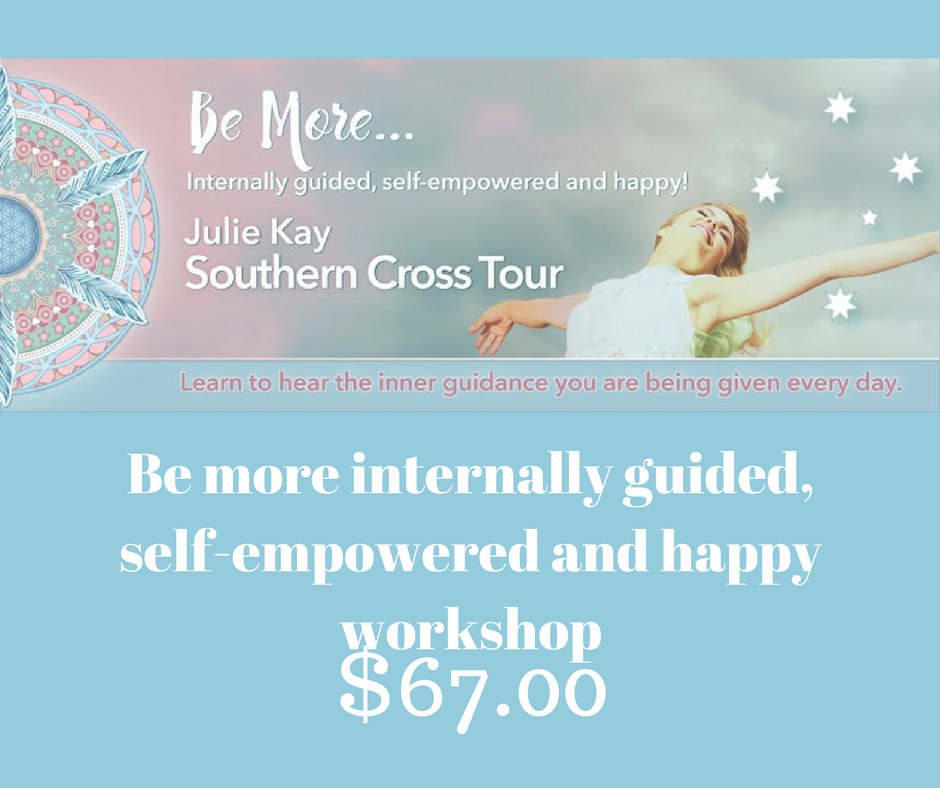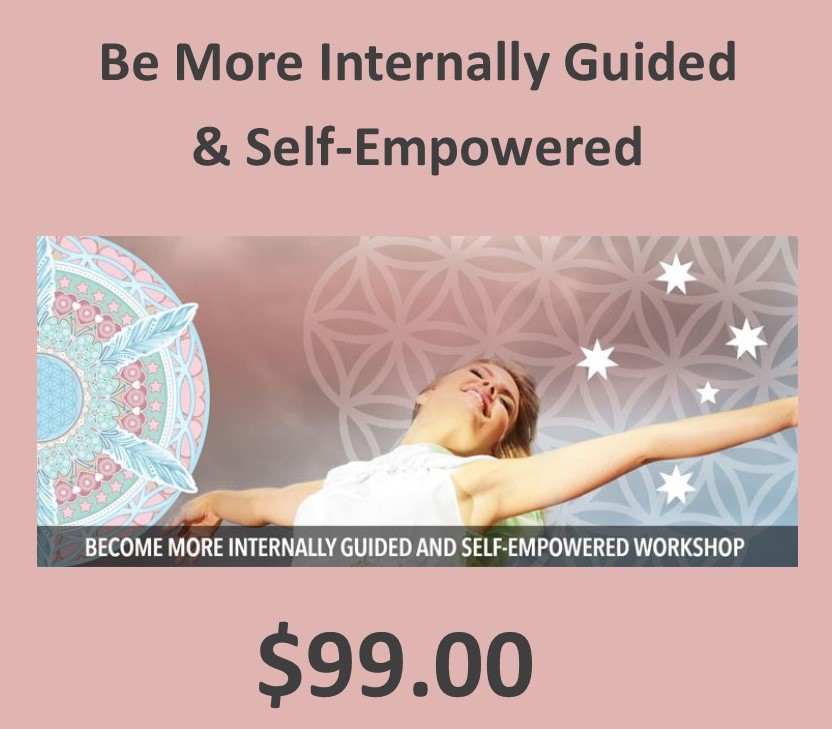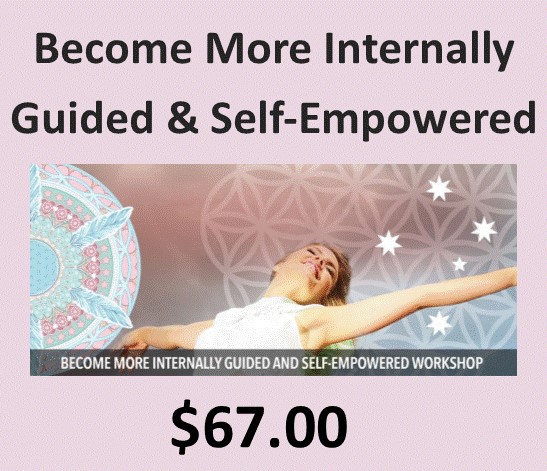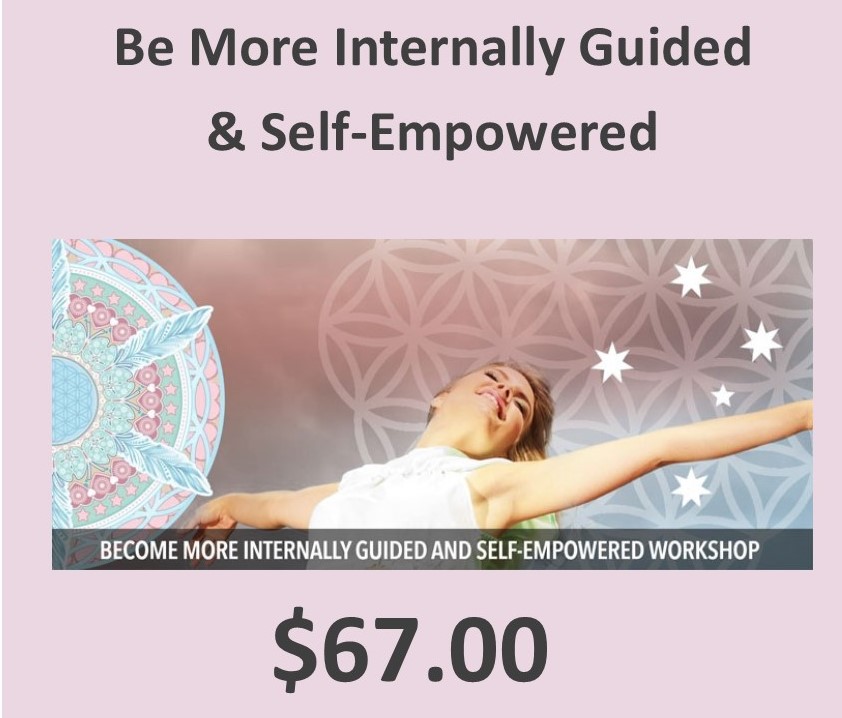 Become More Internally Guided and Self-Empowered Online Workshop
Its not as hard as you think!
39.00 AUD
Add to Cart
Become More Internally Guided and Self Empowered Workshop
Your spirit is trying to talk to you every day and give you guidance. If you don't know how to listen and make conscious contact with these promptings, then you may be left to the mercy of an over active mind that confuses and frustrates you because it has no idea of what to do next.
Are you ready for change and to listen to what your spirit has to say? It's not as hard as you may think.
When you learn to go within, you become more internally guided, you see life from a different perspective. You learn to power your life from within and you learn to build your confidence and self-assurance from a solid foundation that is not easily rocked or affected by others.
In this workshop Julie will teach you how to listen to this inner guidance and also help you understand how you are getting in your own way.
Filmed in front of a live audience in country SA. this workshop formed part of Julie Kays 2018 National Southern Cross Tour.
When signing up for this workshop you will receive
Access to the film which can viewed on your computer or smart phone.
An electronic copy of Julie Kays Book The lessons of Love and Life.
$99.00 and if after doing the training, you felt you didn't get anything out of it then I will refund 100% of your money paid, that's how confident I am in the difference this training is making and has made to those who have done the training around Australia and now overseas via the online option. You have nothing lose but you could gain a whole new perspective on your life.